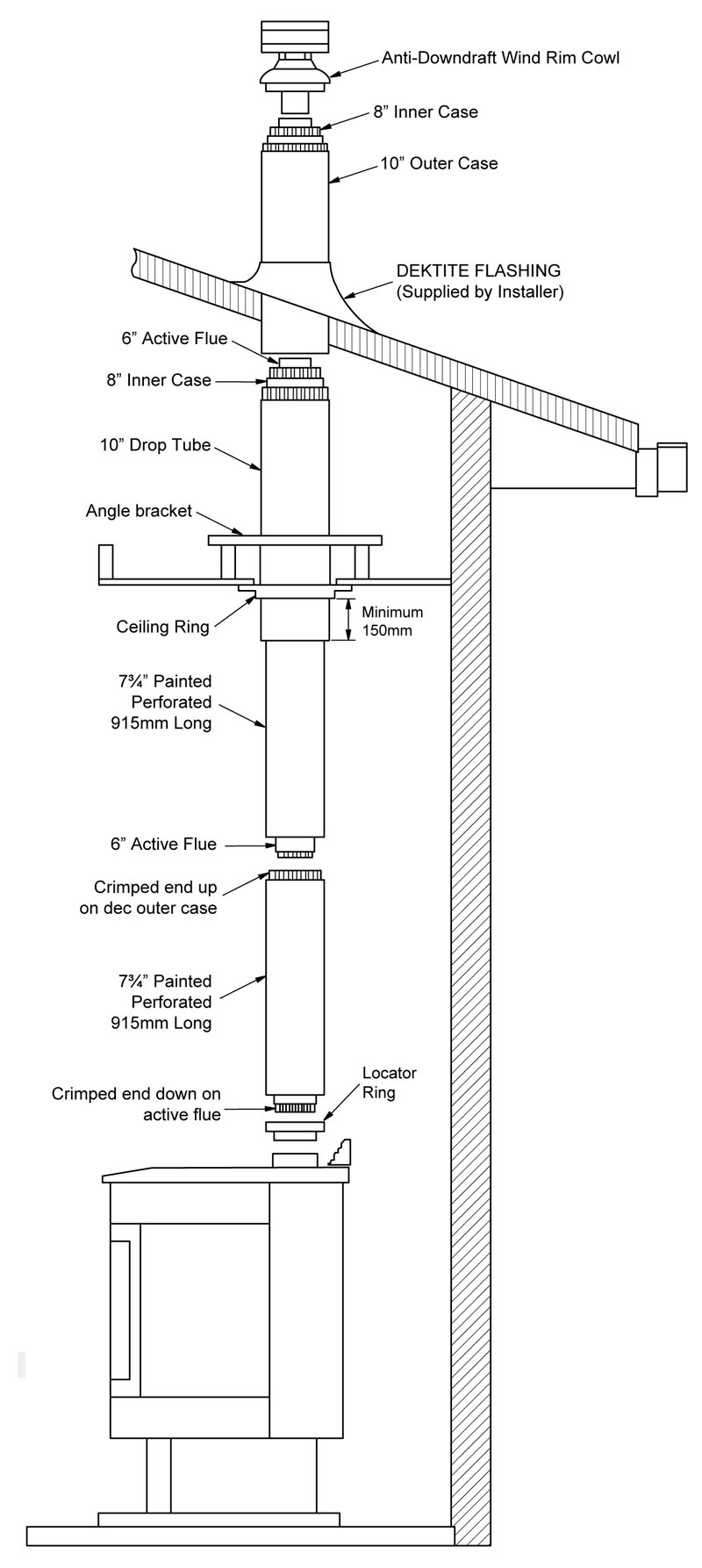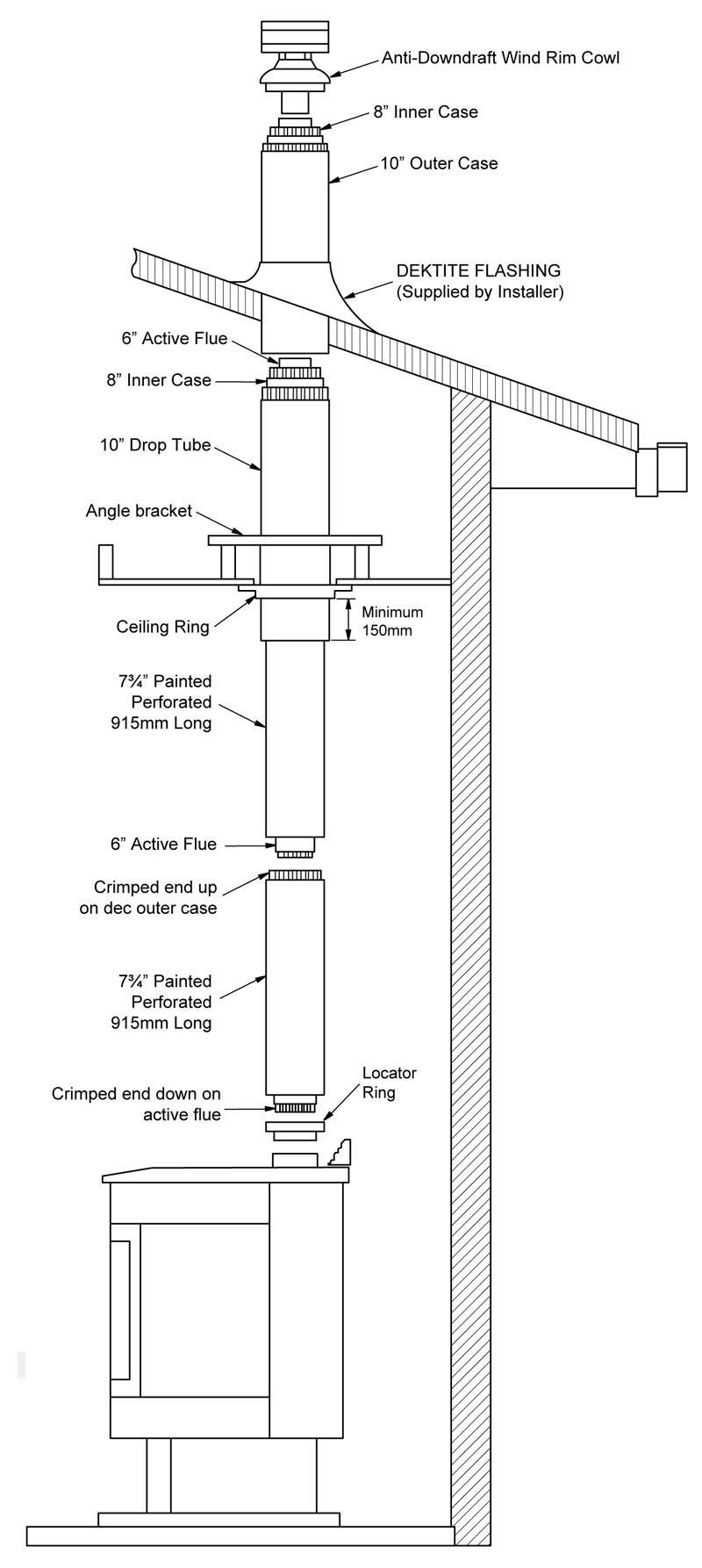 6″- 8″- 10" Freestanding Universal/ Default Kit Perforated Flue Kit System
| QTY | DESCRIPTION |
| --- | --- |
| 4 x | 6" Stainless Steel Inner Flue 915mm Long |
| 1 x | 8" Painted Perforated 915mm Long |
| 1 x | 8" Painted Perforated 915mm Long with inside tabs |
| 2 x | 8 1⁄4" Galvanized Inner Flue Casing 915mm Long |
| 1 x | 10 1⁄4" Galvanized Inner Flue Casing 915mm Long |
| 1 x | 10 1⁄4" Galvanized Outer Flue Casing 915mm Long |
| 1 x | Cowl |
| 1 x | Ceiling Ring |
| 2 x | 50 x 50 Angles 915mm Long |
| 1 x | Installation Guide |
Dimensions: 460(W) x 460(D) x 1150(H) mm 32kg
Flue Kit Installation Instructions
WARNING: To ensure safety, this flue kit must be installed as outlined in these instructions and the appropriate requirements of the relevant building code or codes. Wood fire and flue clearances from the combustible walls must be in accordance with the specifications. These installation instructions are for tested appliances only.
CAUTION: Mixing flue system components from different sources or modifying the dimensional specification of components may result in hazardous conditions. Where such actions is considered, WIldcat should be consulted in the first instance. It is the responsibility of the installer to ensure the installatin of this flue kit complies with the appliance manufacturers' specifications for flue pipe shield and ceiling plate and that the relevant building codes are adhered to. Bends and extentions to the lenght of a flue system are permitted.
Flue Kit Roof Installation
Wildcat Flue Systems should be at least 1000mm above the top of the opening. In summary in order to satisfy the building regulations if a flue or chimney exits the roof more than 600mm from the ridge of the roof then the horizontal distance from the top of the flue or chimney should be at least 2300mm above the roof or ridge.